Saul is very pleased to join Practical Magic for their first ever on-line faire.
Saul will be doing a live workshop each day. No private sessions will be scheduled during that time.
Saturday, April 11, 1:30pm: Intention — The foundation of every magickal working or divination is intention. You get out what you put in. This can be trickier than it sounds. Saul will cover key ideas about intention including how to get out of your own way and trust your intuition and the universe.
Sunday, April 12, 1:30pm: Working with the Elements — The elements have become the center of Saul's work, both in magick and divination. He will share fundamental ideas about the elements and how to effectively call their energy into your spiritual and everyday life.
Catch them live on facebook: facebook.com/texasmojoman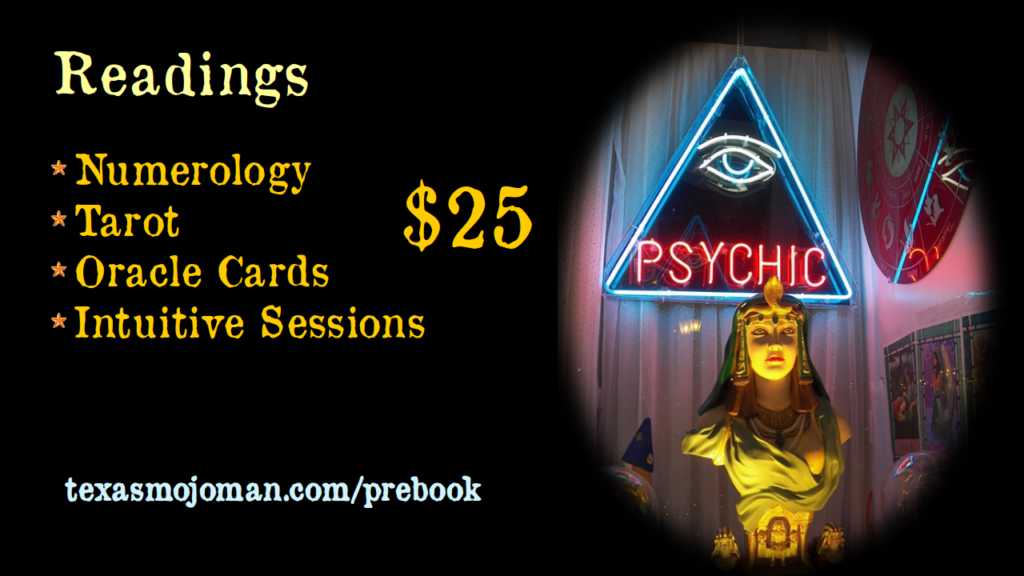 Private remote sessions are $25. Use your session for a reading, or personal coaching for your own goals and practice. Sessions will not be available from 1:00pm – 3:00pm during the workshops. To book your time, use the calendar form below. You will be invoiced electronically through PayPal for the session. Pay with credit, debit, or your PayPal account.