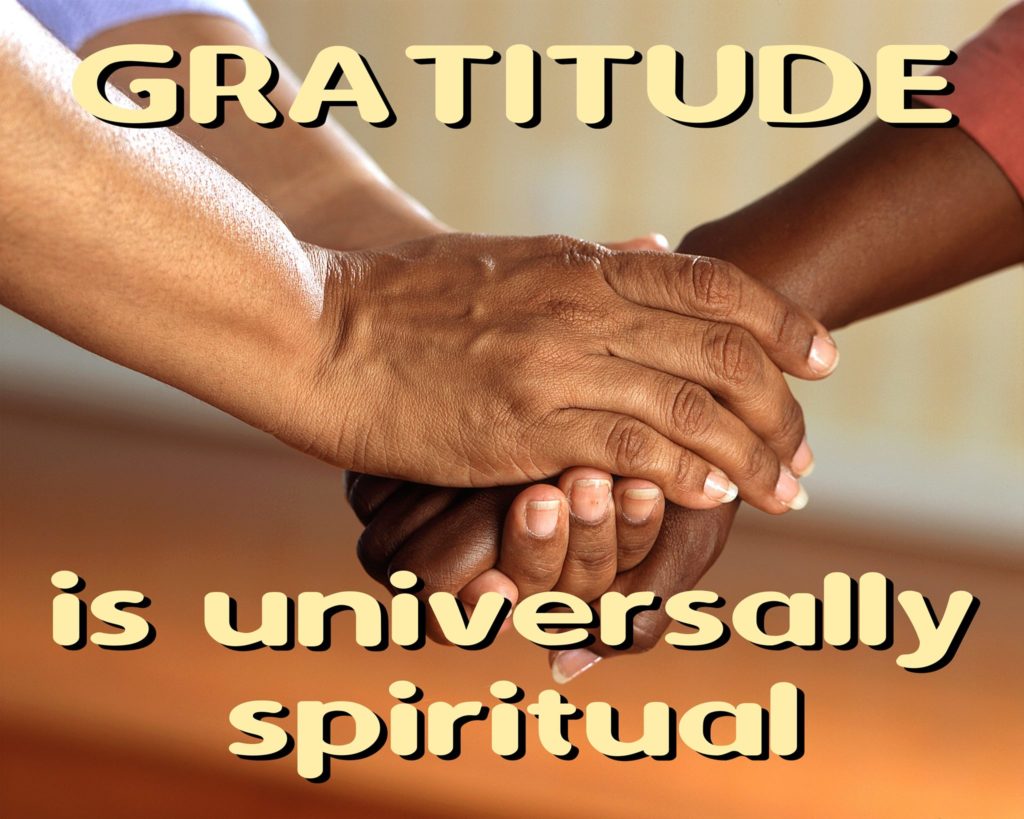 The other day I created this meme in response to listening to people argue about Thanksgiving. I am grateful for pixabay.com for being a fantastic resource for public domain photos. 
In the United States we have a holiday that is themed around the idea of being thankful. People can and do debate the lore and what lays behind this holiday. Everything is about intention, however. Thanksgiving is an incredible opportunity to focus on gratitude.
We live in a world driven by marketing and consumption. In order to get you to consume, it is important to drive into your head the ways in which you are needy. We are bombarded with messages about our own inadequacies and how far we are behind the curve, how we are the have-nots. We have so many wish lists available to us, constantly reminding us of what we still need to obtain. 

Today is a day to set all of that aside. It is a day to not look at what we want, but what we have. When we really think about it, we have quite a lot.
My world has shifted quite a bit. I went from a comfortable corporate circumstance to a world of uncertainty. Don't get me wrong. This has, overall, been very good for me, but there is a lot of contrast between the so-called guarantees of a few years ago and the spontaneity of today. I am not the only one having this experience. 
And yet, there is so much in my world that I treasure. I have family and friends who stick with me, despite the twists and turns. The money manifests… enough… in time. I am in a mode where I am free to explore and express. I continue to have the necessities of food, shelter, cats. Many hardships that could be mine are not. Hope and opportunity are still with me. Life is really blessed in so many ways.
Part of magickal working is follow-through. We set the intention; we build the energy; we focus, aim and fire that energy. Then, we move forward with the assurance that what we sent forth will do what we asked. When we see evidence, we act with gratitude. We acknowledge how the universe has helped to manifest for us. (How our prayers have been answered, if you will.) Along with thanking the universe, we should also give love and thanks to the people around us who have been part of that journey, who have contributed to that manifestation.
Consider making your intention today to set the differences, the doubts, and what is lacking aside. Look at what you have. Look at who you have. Look at who you are. Look at what is already there. These are all proofs of what is possible. Acknowledging these things, even if they are things from your past, shows that they can be. As you have gratitude, you are adding to the foundation of assurance for what you can make happen. 
Blessings and gratitude to you.